Product Details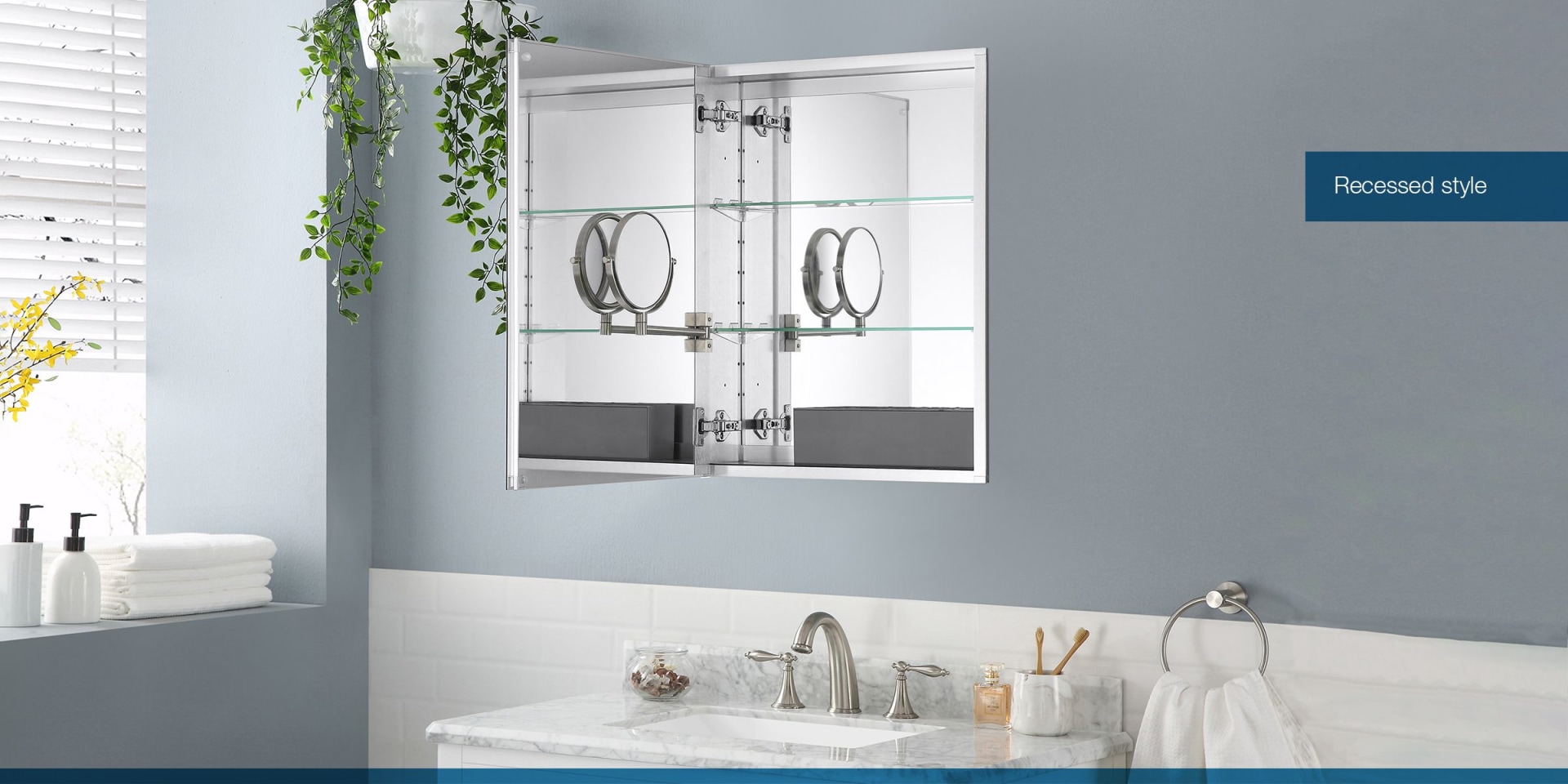 Features

Wall mounted or recessed
The mirror can be wall-hung on the wall or recessed to the wall. Customized the way you want in your bathroom.
Swivel magnifying mirror
The built-in magnifying mirror inside the cabinet adds functionality for your convivence and allows you to get up close and personal.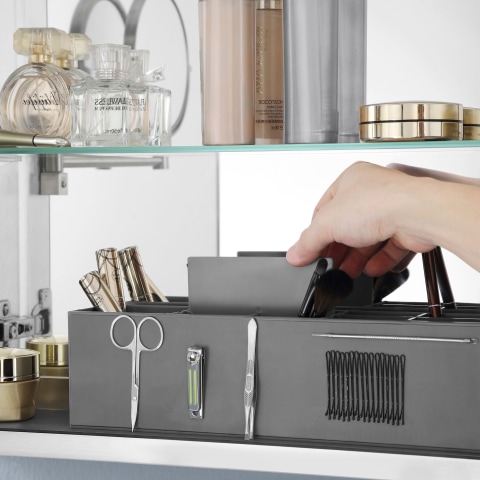 Portable magnetic organizer with adjustable glass shelves
The removable organizer is made with strong magnets on the side to secure from falling. You can customize the way to organize your storage with the organizer and adjustable glass shelves.